---
Powers Corridor
2018 4th Quarter Stats
Listings Sold - 352

Average Sale Price - $288,938
Price Per Sq Ft - $136.78
Sale Price/List Price - 99.4%

Average Days On Market - 25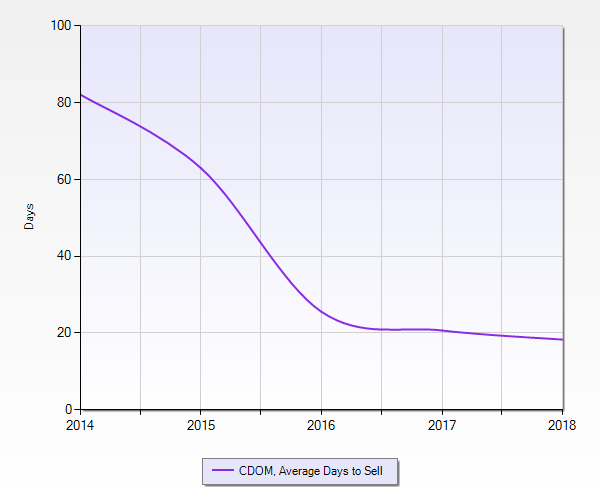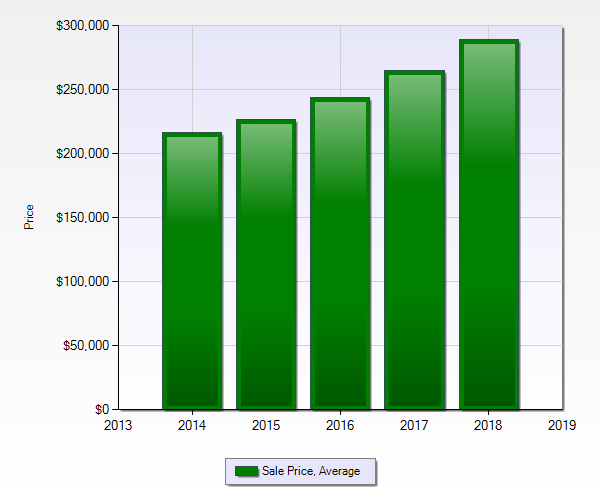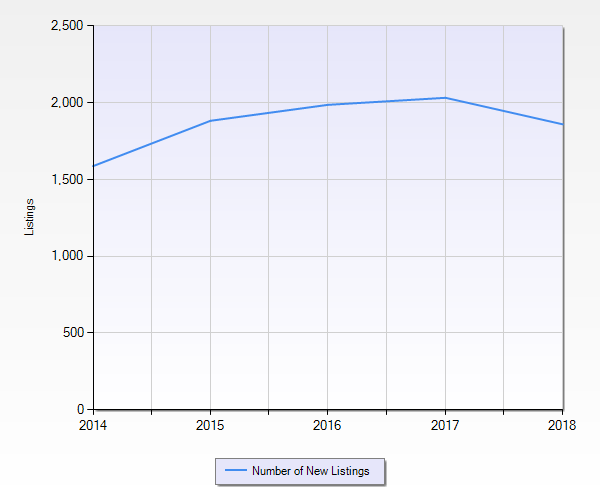 The Powers corridor runs along the Eastern edge of Colorado Springs- bordered to the west by Powers Blvd. and to the east by Marksheffel Road, Woodmen Rd. to the north and the Colorado Springs Airport to the south.
This area derives it's name from Powers Blvd. This is a major North/South road on Colorado Springs east side. The street derives it's name from the fact that it was the route the power lines took to the United States Air Force Academy to the north. In the late '60s, there wasn't really anything but the Academy in the northern part of Colorado Springs.
The Powers Corridor has seen fantastic growth over the last decade, and that will continue as the city continues to grow East. Because of Pikes Peak to the West, the city is naturally growing to the East. With this growth continues to bring new amenities and entertainment options.
The area is home to a wide array of newer shopping, restaurants, community parks and entertainment from big box stores and national chains to local favorites.
Some of the more popular neighborhoods in the Powers Corridor include Springs Ranch, Stetson Hills, and many other master-planned subdivisions. All utilities- water, gas, and electricity are supplied by Colorado Springs Utilities.

The Powers area is in the Falcon School District #49 attendance area. This is an award winning school district that has seen amazing growth in a short period of time, and has come out of it thriving. District 49 offers newer campuses, and a wide range of activities and programs.
People flock to the Powers area for convenience, well designed neighborhoods, amenities, and view of Pikes Peak. This area has a wide range of housing options and neighborhoods, with many master planned communities built in the 90s and 2000s as well as a wide selection of brand new homes.

The Powers area has been one of the very fastest growing regions of Colorado Springs. With the commercial sector continuing to flourish, as major businesses are targeting Powers as the major growth corridor in the Colorado Springs community, we expect to see continued growth in this region for the foreseeable future.
---
Banning Lewis Ranch
This master planned community of Banning Lewis Ranch runs just south of Woodmen Road on the north, to Stetson Hills on the south; Marksheffel Road on the west to Meridian Road on the east in the City of Colorado Springs, Colorado.
Features currently include homes, a community recreation center, parks, trails and treelined streets. Retail, office and commercial areas are integral parts of the Banning Lewis Ranch master plan as the Ranch develops.
The heritage of Colorado Springs will be reflected in Banning Lewis Ranch through an eclectic mix of authentic architectural styles including (but not limited to) Colorado Craftsman, Mid-Century Colonial, Spanish Hacienda, Prairie, Monterey, Ranch Hacienda, Ranch Territorial, Colorado Traditional, Western Regional Farmhouse, Cottage, Italianate, Front Range, Bungalow and more.
---
Indigo Ranch
Along the eastern edge of Colorado Springs, the gently sloping terrain of Indigo Ranch provides commanding Front Range views from almost every vantage point. Indigo Ranch has become one of the most popular and successful developments in Colorado Springs due in part to its accessibility to Powers Boulevard, the affordability of homes in the area and the numerous recreational opportunities available. Indigo Ranch at Stetson Ridge offers some of the most affordable single-family homes. The neighborhood also includes a collection of pocket parks each with unique themes.
Indigo Ranch offers quick access to not only I-25, but even closer is the Powers Corridor which now acts as a critical connector and hub for all of your shopping and entertainment. You will be less than 5 minutes from the community shopping center at Powers and Stetson Hills Blvd. This center includes grocery stores, beauty shops, fitness facilities, restaurants, mailing/shipping depot. Also with 5-10 minutes, Wal-Mart/Home Depot Center on Woodmen & Powers as well as the new Penrose St. Francis Hospital. Just South you'll discover First & Main Town Center with adjacent shopping areas including Pier One Imports, Best Buy, Circuit City, Kohl's, Super Target, JoAnn's Fabrics, Cinemark 16 Theaters with I-Max, Dick's Sporting Goods, Lowe's, and countless restaurants. These are just a sample of the conveniences located less than 10 minutes from your front door. Both Chapel Hills Mall and Citadel Mall are within 10-15 minutes driving.
---
Ridgeview
Convenient to shopping, schools, hospitals, and moments away from Sky Sox Baseball, Ridgeview at Stetson Hills is a newer community with HOA oversight that is attracting home buyers interested in a neighborhood that will have resell value and provide daily lifestyle convenience. Buyers looking for value are attracted to this area as one of their top areas for their search for homes in Colorado
Located at the northeast corner of the Powers Boulevard and Stetson Hills Boulevard, the community extends along Powers north to Dublin Boulevard. The neighborhood is approximately ten years old and has more than 3,200 homes. Residents can experience beautiful views of the Front Range to the west and enjoy Friday evening fireworks courtesy of Sky Sox Baseball.
The weather is a bit more temperate than some of the neighbors east in Falcon or north in Black Forest experience. The wind blows a bit less and the temperatures are just a few degrees warmer. The neighborhood is populated with younger families; there are strong school and daycare facilities nearby to support the growing community.
Ridgeview at Stetson Hills is a great community for families moving to the Colorado Springs area because of it convenience to work and play; stable home value is the unexpected bonus.
---
Springs Ranch
The centerpiece of Springs Ranch is the Springs Ranch Golf Club, a public 18-hole regulation course with a driving range, putting green and chipping area. Open all year around this links-style course spans over 200 scenic acres. The golf club has a full menu service bar and grill as well as room for special meetings and parties. Along with the golf course, there are two parks: Springs Ranch Park and Remington Park. Each one a little over four acres in size have playgrounds, soccer and baseball fields along with basketball courts and places to picnic while enjoying the scenic backdrop of Pikes Peak and the Front Range.
Springs Ranch is situated parallel to Powers Blvd so that commuting to Peterson and Schriever Air Force Bases and Fort Carson eases the time spent on the road. Interstate 25 can be accessed for trips northward to Denver. Highway 24 is close by as an east/west route especially for those day trips to the mountains.
Springs Ranch is a compilation of mostly two-story and ranch-style as well as patio homes. With the breathtaking beauty that is the Colorado Springs every-day vision, Springs Ranch homeowners can revel in having attained that goal of the American dream
---
Stetson Hills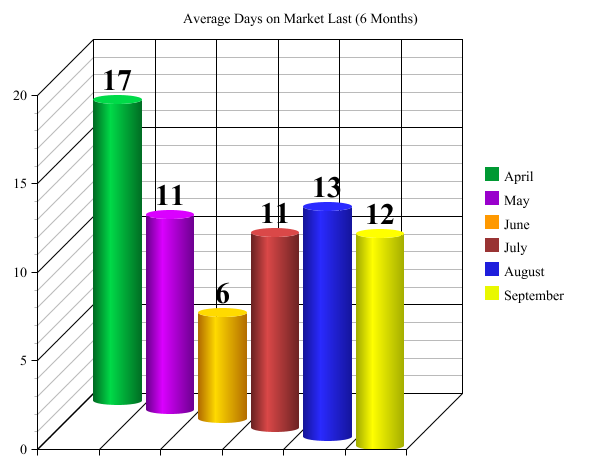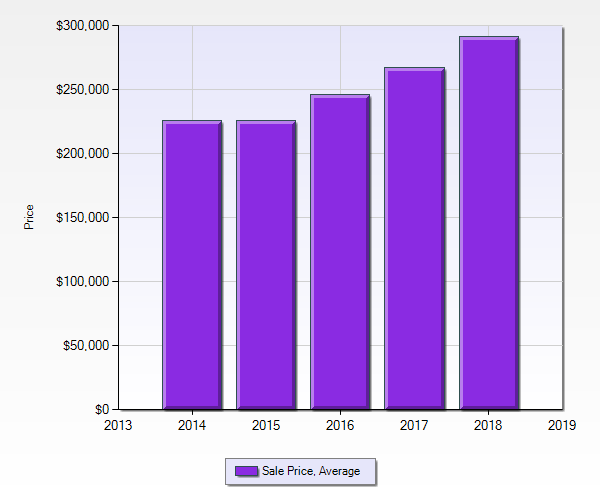 | | | | |
| --- | --- | --- | --- |
| | Listings Sold | Average Days on Market | Avg Sale Price |
| 3 Bedrooms | 29 | 5 | $257,813 |
| 4 Bedrooms | 43 | 8 | $270,542 |
| 5 Bedrooms | 14 | 11 | $301,529 |
Stetson Hills is also known as the home community of the Sky Sox, the minor league for the Milwaukee Brewers baseball team. Sky Sox Stadium's name was changed to Security Service Field as the team owner added more than $5 million in improvements to the stadium although most Colorado Springs residents still refer to it as Sky Sox Stadium. Not only is it a great place for the family to enjoy America's favorite sport, but the Sky Sox Community Relations Department focuses on keeping the Sox supporting Colorado Springs both all year around bringing a fun attitude about baseball and the Sky Sox wherever they go.
Stetson Hills has several neighborhood parks like Stetson Park or Sandstone Park with its huge sandstone rocks that allow for climbing. With a spectacular view of Pikes Peak and the Front Range in the background, this is an enjoyable outing for the entire family to enjoy time and again.
Stetson Elementary is one of the schools located in Stetson Hills. Its mission statement is to ensure high levels of academic achievement for all children. Accomplishing this is through a collaborative effort, maintaining high expectations in a safe atmosphere of dignity and respect. Falcon District 49's statement is: "Together we are committed to graduating and preparing all children for success in college and careers." Their 4Bs are fundamental in the education process: Be respectful, Be responsible, Be a good listener and Be safe. For more information visit: www.d49.org
Stetson Hills is a popular area because of the homes being close to Peterson and Schriever Air Force bases, the Colorado Springs airport as well as Fort Carson and the Air Force Academy.
Luczak Group
Keller Williams Clients' Choice
Ph: 719.271.8888
1175 Kelly Johnson Blvd
Colorado Springs, CO 80920 US
License # 100031248