---
Southeast Colorado Springs
2018 4th Quarter Stats
Listings Sold - 267

Average Sale Price - $217,533
Sale Price/List Price - 100.2%
Price Per Sq Ft - $138.67

Average Days on Market - 16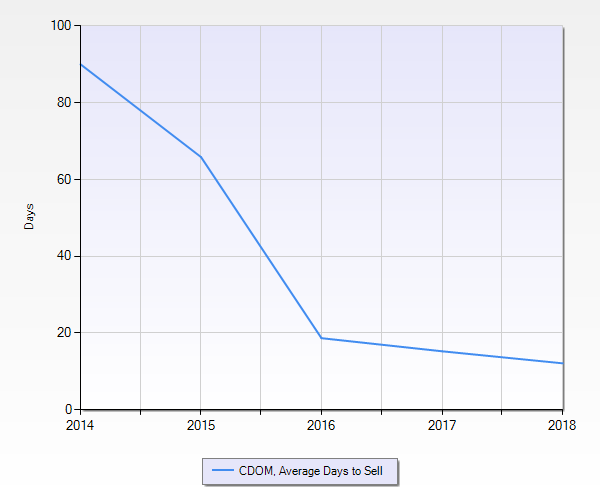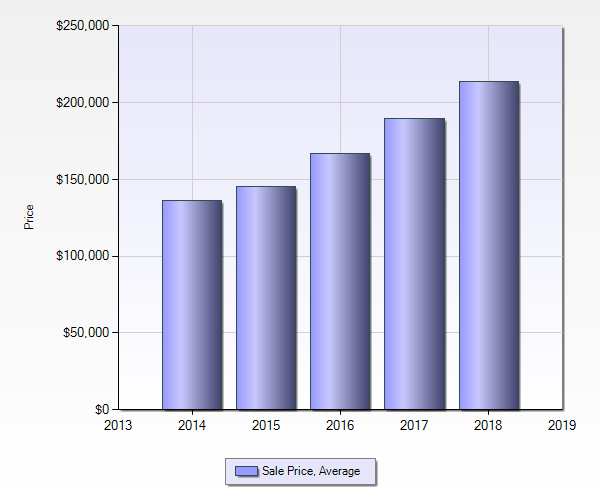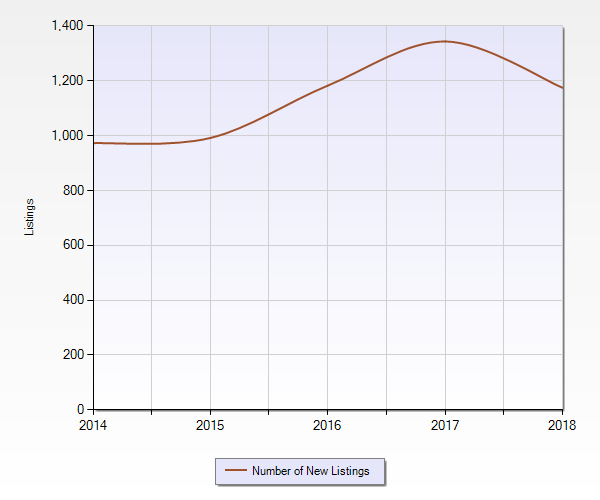 Southeast Colorado Springs provides residents with diversity, adventure and affordability. From shopping and dining to history and arts, the energy in nearby downtown runs high. There are numerous activities for everyone in the family to enjoy. Residents and visitors have a wide array of activities from which to choose. Red Rock Canyon is a scene not to be missed. The picturesque park is nestled between Colorado Springs and Manitou Springs.
Children will enjoy a day at the Cheyenne Mountain Zoo watching exotic animals. Get an adrenaline rush when you visit Royal Gorge where you can walk across the world's highest suspension bridge. Take a trip back in time at Rock Ledge Ranch, a historical farm and agriculture museum. Confluence Park is an ideal park where countless activities can be found. The park, located near downtown, features fountains, walkways, playgrounds and hosts several events and festivals throughout the year.
Southeast Colorado Springs has seen explosive growth with new communities sprouting upall across the city. There are several housing choices available in this beautiful area. Whether you are looking for a home with a lot of land or a condominium with little maintenance, Brian Maecker can show you available real estate in Southeast Colorado Springs.
As the population continues to grow, so do property values. Now is the perfect time to buy real estate in Southeast Colorado Springs. Mortgage rates are low, which is good news whether you're a first time homebuyer or an experienced investor. Contact Brian Maecker to show you homes for sale in Southeast Colorado Springs.
---
Soaring Eagles
Listings Sold - 11

Total Dollar Volume - $2,684,495

Average Sale Price - $244,045

Sale Price/List Price - 100.6
Average Days On Market - 6
Soaring Eagles is a 250-acre master planned community in Southeast Colorado Springs established in 2011, close to Peterson Air Force Base, Colorado Springs Municipal Airport, and just minutes north of the City of Fountain.
Soaring Eagles is located on the Southwest corner of South Powers and Hancock Expressway. This allows for easy access to I-25, the entertainment and shopping of Powers corridor as well as Colorado Springs' largest YMCA and Colorado Springs Parks and Recreation's new ball fields. In the middle of Soaring Eagles, right behind Soaring Eagles Elementary School, is a large park with a playground and spanning views of the Rocky Mountains and Pikes Peak.
---
Barnstormers Landing
Listings Sold - 1

Total Dollar Volume - $292,250
Average Sale Price - $292,250
Sale Price/List Price - 97.4%
Average Days On Market - 30
The homes for sale in Barnstormers Landing offer quick and easy access to the Colorado Springs Airport. An ideal location for military families, you are just minutes away from Ft. Carson, Peterson Air Force Base, Schriever Air Force Base, and NORAD. Barnstormers Landing leaves minimal commute time not to mention the closeness of base commissaries, post activities as well as medical facilities.
Both indoor and outdoor recreational opportunities abound in close proximity to the homes for sale in Barnstormers Landing. Nearby is the largest YMCA in the area with two swimming pools, hot tub, weight and exercise areas, gymnasiums, childcare, a climbing wall, community rooms and year-around sporting activities for all ages. This Southeast Y also offers special packages to service men and women for their family's enjoyment.
Hiking and biking trails, along with a nature center and planned activities, abound in Fountain Regional Park. There are also fishing ponds located in that vicinity as well as Quail Lake to the west. Widefield Community Center in a nearby neighborhood to Barnstormers Landing homes for sale also has many activities from which to choose. Cheyenne State Park, one of Colorado's premier parks, is across from Ft. Carson's main gate with miles of hiking trails and future plans to develop trails all the way to the top of Cheyenne Mountain.
Widefield School District #3 has the unique distinction of owning and operating its own parks and recreation district, sponsoring several community youth activities year-round. The mission of the Community Education Department is to provide exciting learning opportunities for the community that will enhance student education, social interaction and healthy lifestyles. District students consistently score above the state and national averages in achievement tests.
Luczak Group
Keller Williams Clients' Choice
Ph: 719.271.8888
1175 Kelly Johnson Blvd
Colorado Springs, CO 80920 US
License # 100031248